11 am to 7 pm, seven days a week!
In the middle of October you may have started to notice some food trucks at the Hillcrest Mall  along Yonge Street.   Maybe you noticed a buzz of activity. Maybe you smelt something delicious.
This is organized by Street Eats Market.  They have been doing food truck festivals all over the GTA.
They came to this location and really love it here. And will be here for a while.

Good luck trying to choose what to eat!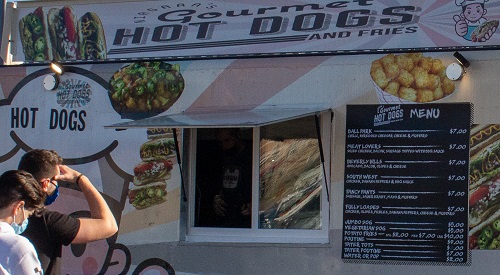 There are 10 trucks offering many different types of foods.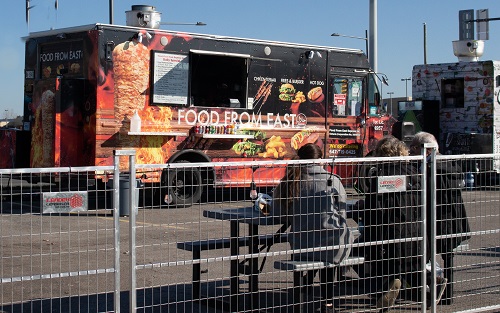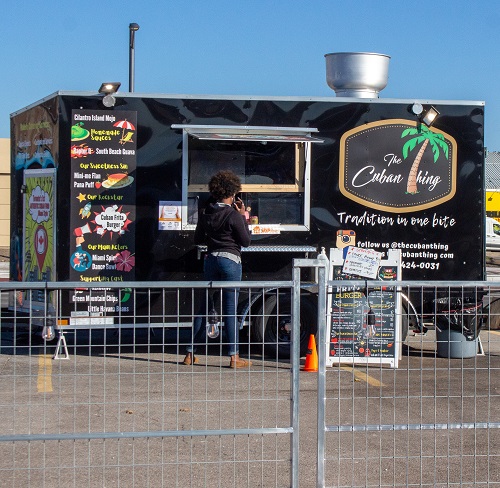 Pandemic protocols are in place.
Markers to remind people to stay 2 meters apart
Maximum capacity in gated area of 75
Staff all wearing PPE's
Utensils pre-packaged
Tables wiped down between customers
Curbside pick up will be available
And coming in December, for the weekends, (Dec. 5 & 6, 12 & 13, 19 & 20) there will also be a Holiday Market.
20'x8' shipping containers will arrive.  They will have the fronts open and heaters will be inside.
Lots of lights will make it festive. Exclusive vendors! More later!