Did you make too much for the Holidays?  Or perhaps you just can't eat the baked goods you bought before they start to spoil.  I freeze most of my excess produce but also find a need to freeze a lot of baked goods such as muffins, cookies, bagels, dessert loaves, bread, and more.  And of course, cooking for one isn't much fun so I make food for the family and then freeze the remaining 3 portions for future meals!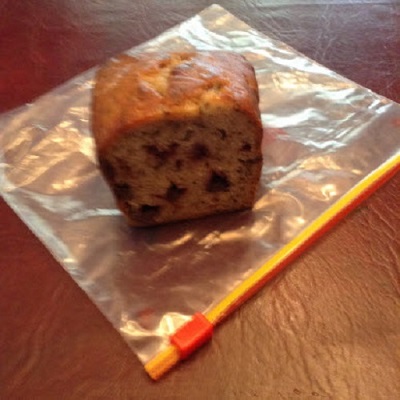 This article focuses on baked goods which we all like to have on hand for the Holidays.
COOKIES:  When I bake cookies, I think "now that I've heated the oven, I might as well make 8 to 12 dozen cookies."  They all freeze very well. And it is nice to have things at the ready when company pops over. It is also nice to have a variety of cookies to choose from on hand. This is especially true around the holiday season. Once I start to bake cookies, I typically bake chocolate chip, double chocolate, ginger molasses, and oatmeal raisin. And if it is Christmas, then my Mom's famous Christmas Cane cookies are also made!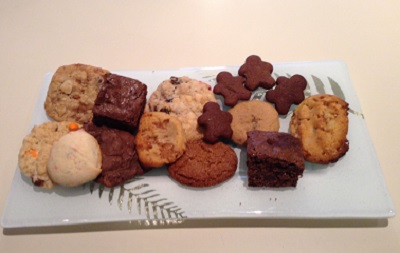 MUFFINS: I tend to buy muffins from the grocery store. But I just can't make it through a carton of 6 large muffins before they mould. I love them for breakfast and typically buy 2 cartons if not making them from scratch. So, after I buy them, I move 3 of the first flavour into the second container and vice versa.  This gives me 6 muffins - of 2 different flavours in each container.  One container goes into the freezer. As well 3 from the second container go into a Ziploc bag and placed into the freezer. The other 3 are left to eat over the next 6 to 8 days. Now I have muffins for the next month. When I do make them, I use mini-muffin pans so I get tons of "two-bite" muffins.  I keep 8 to 10 of those out and the rest go in a Ziploc in the freezer.
The next week, I may prefer homemade bread! Once it is made by me, my younger son, or a dear friend, I can freeze it as is, if it is not a large loaf. But otherwise, I prefer to cut it into 2 or 3 pieces depending on its size. I place a couple of pieces of parchment paper between the pieces and freeze them together in a bag. A friend of mine slices the loaf and freezes 2 to 4 slices in each freezer bag. 
BAGELS: I do enjoy bagels either buttered or with cream cheese. So, I buy a sleeve of 6 to 8 of them – no, I've never made bagels. I put 2 of them into a small Ziploc bag in the fridge. The rest are left in the package and frozen.  I find a sharp knife inserted between two frozen bagels breaks them apart easily. Then I take it out and put it directly in the toaster oven to brown.  A safer technique would be to place parchment paper between each bagel so they can be removed one at a time. 
If you don't like to bake, you can have that homemade taste by shopping at Holiday bazaars which often include bake sales and "cookie walks".  You can also do this by buying economical containers of dough from companies like MacMillan's which taste very good and are baked at home.  Or for some items, simply buy baked goods from that section of your favourite bakery or grocery store.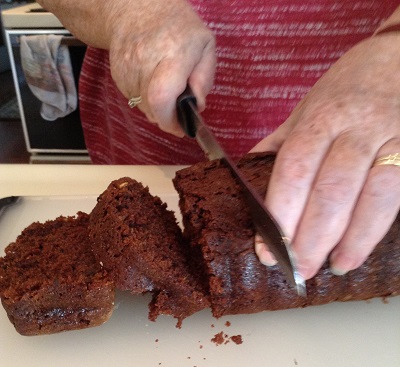 Perhaps I should mention that I have a small machine (a FoodSaver) that draws the air out of freezer bags of food to be frozen. Not a necessity but allows you to keep things longer in the freezer without freezer burn.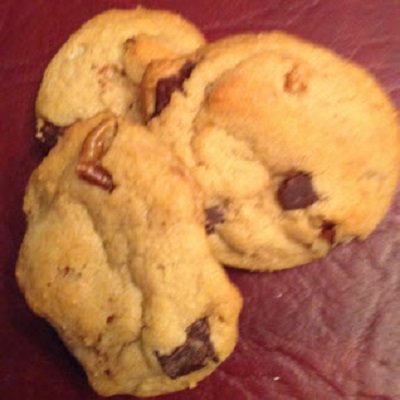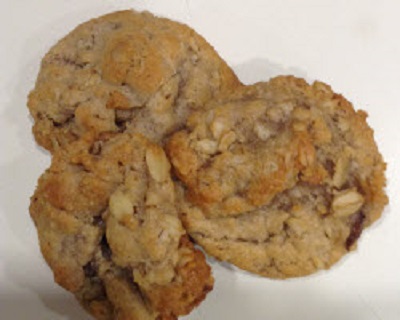 This article is a part of a series.  You may enjoy reading these additional articles on freezing food.
• Too Many Vegetables from your Garden?  Read this article.
• More Veggies to Freeze.  Read the article.