Fourteen knitters in Richmond hill have knit a COVID-19 afghan. 
It is currently displayed in the window of Knitters Attic (10119 Yonge Street).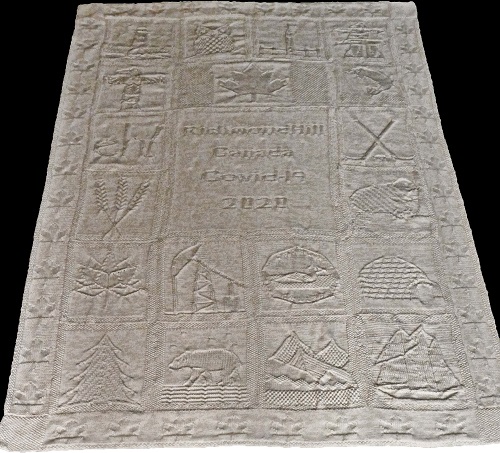 This label (below) is attached to the back of the afghan.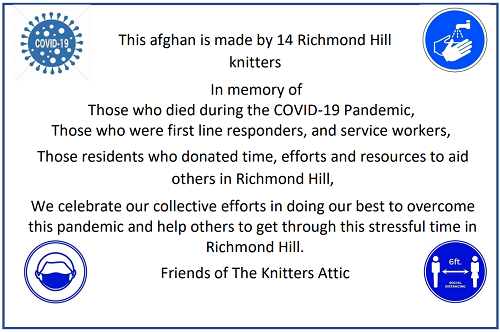 The label tells their story: they did not want our front-line workers nor all of those who contributed to various activities during this pandemic (like making and donating masks, baking and donating meals, holding food drives and donating to our Food Bank and other agencies such as Salvation Army) to be forgotten. 
They believe that we have such a caring community and they wanted to celebrate that. 
They are looking for a permanent place to display it.