Phyllis Rawlinson Park is tucked up in the far northeast corner of Richmond Hill. Phyliss donated this 90 acre farm property to Richmond Hill in her will on the condition that it was to be managed for conservation purposes.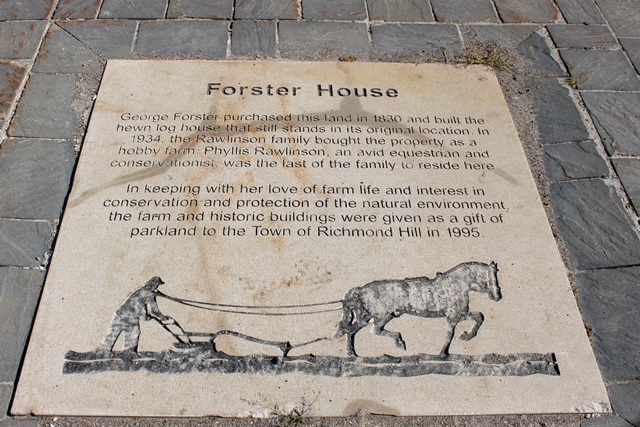 Phyllis Rawlinson was an accomplished polo player in the 1930's and if you peak inside the barn you can see the horse stables.  There are no horses on the property now.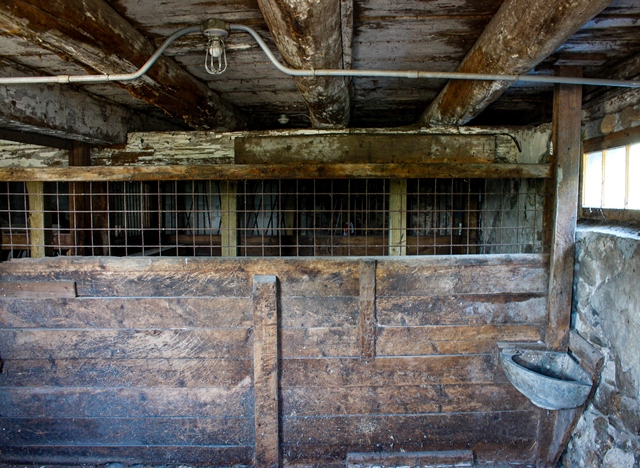 This park has been described as a bit boring.  There are no playgrounds or spectacular gardens or public art. 
This brightly painted shed, used for the Collective Garden, stands out as an exception.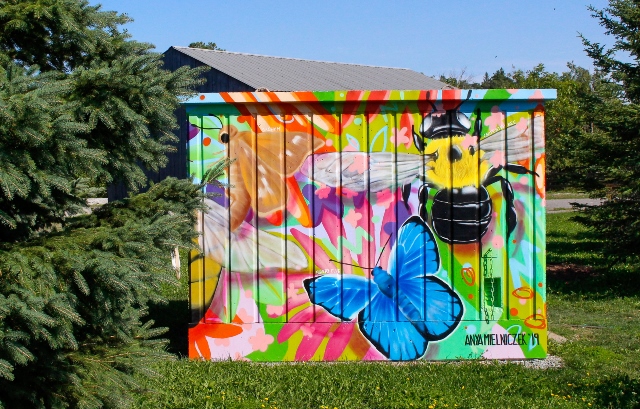 Rather than entertaining it is a calming spot.

There is one road in with two parking lots, plus a few spaces at the far garden and barns.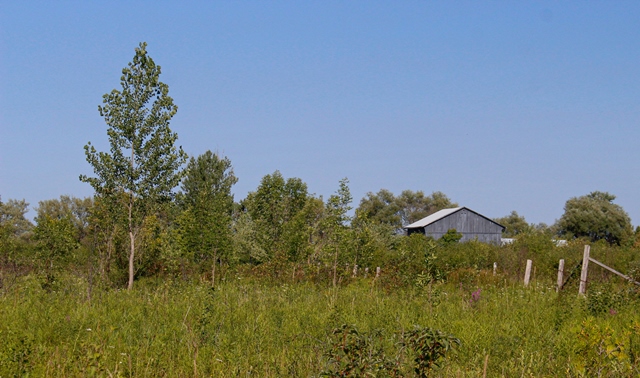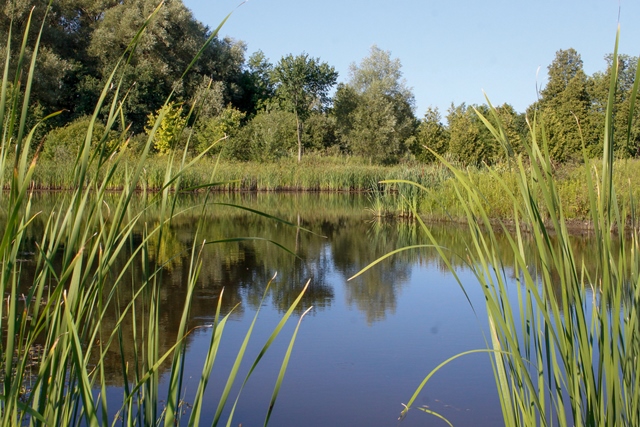 The pond is picturesque. You may spot fish at the water's edge and maybe a beaver.
There are both community gardens and a collective gardens. Click here for more information.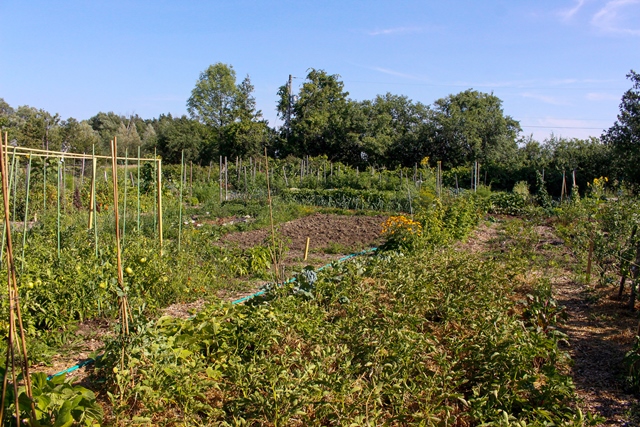 The off-leash dog park is an acre in size with benches at the far end.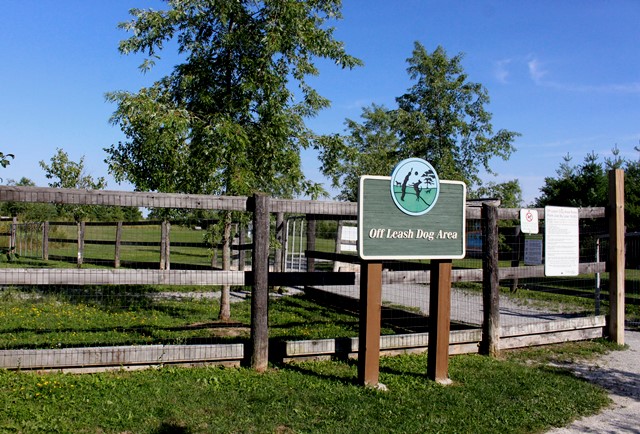 Kids can really play, even without a playground.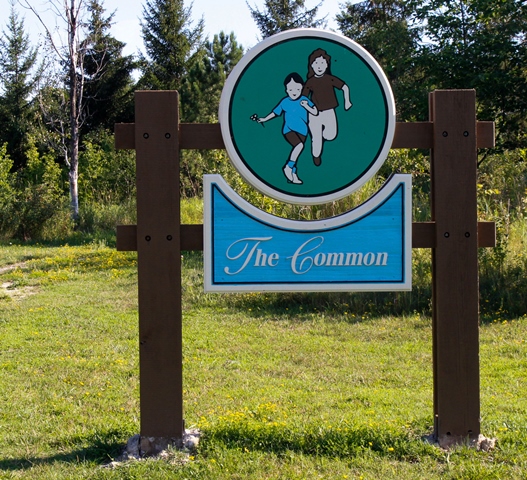 This is the only park in Town where BBQ's are allowed. The picnic shelter can be rented out for about $400/day. Click here for more info.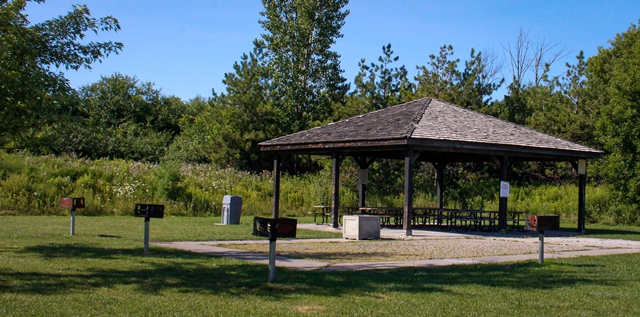 The two heritage homes on the property have been restored and renovated, and are used as interpretive centres. 
The washroom beside this Robert Holland Interpretive Centre is open.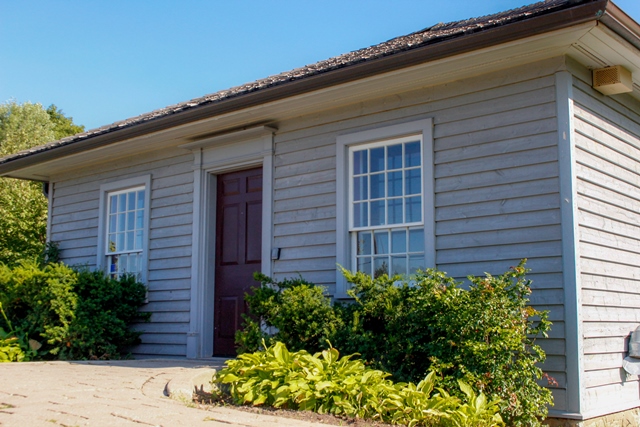 The trees in the Celebration Forest have some growing to do.  Many of the trees are dedicated to a loved one who has passed, but a tree dedication could be a birthday present.  Click here for more info. You can choose from a long list of species of tree you want.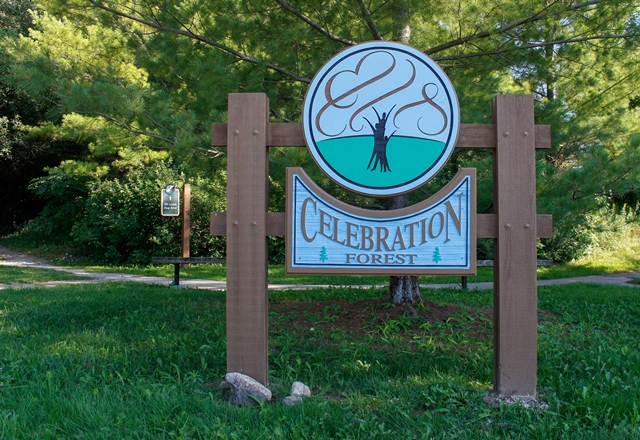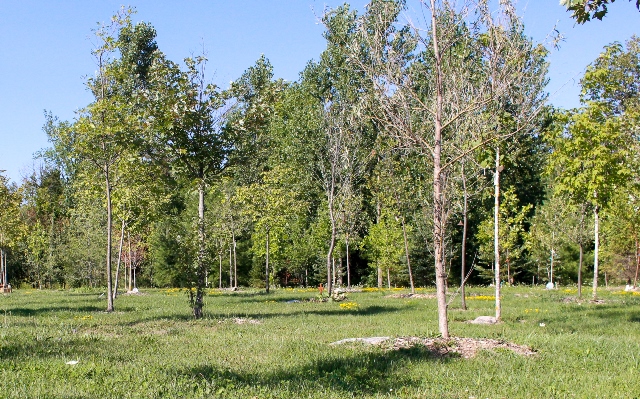 Although most of the land is not groomed there are some nice grassy areas, perfect for a blanket.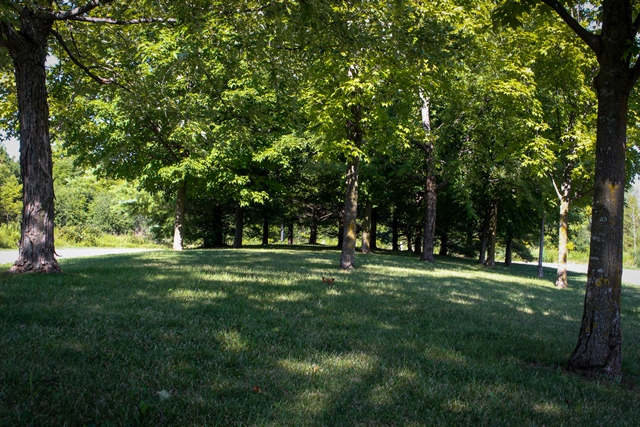 You'll spot the odd fruit tree - remember this was a farm!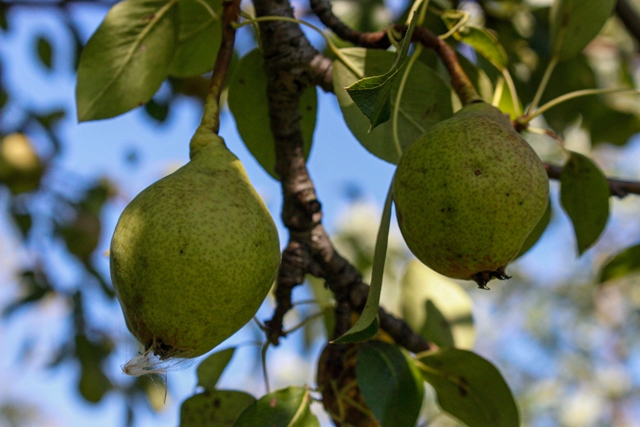 Maybe a rabbit will cross your path or frogs will jump and create a splash.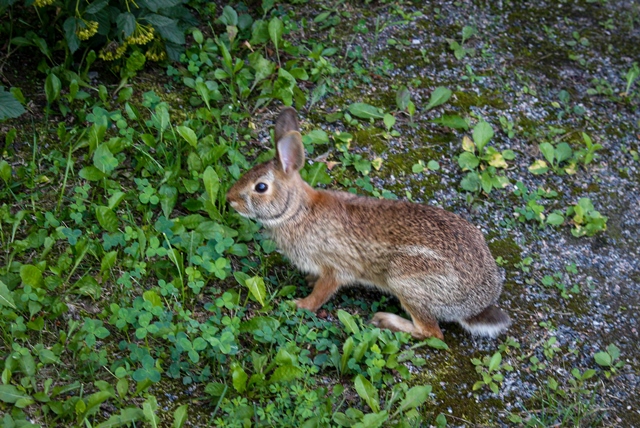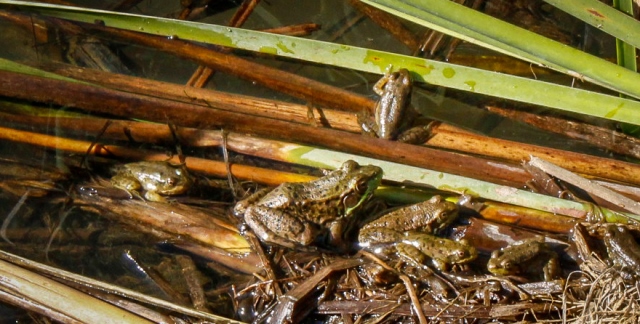 It is relatively flat land which makes it quite accessible, though the paths are not paved.  The paths are generally very wide – good for the current need of physical distancing.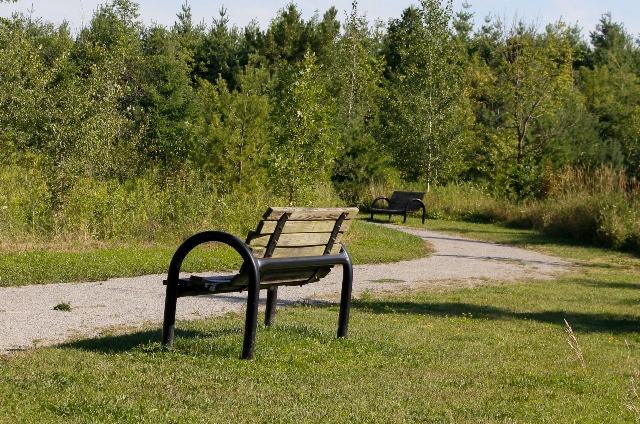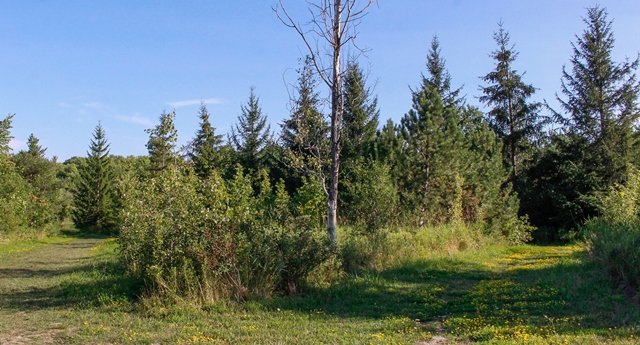 If you need to escape, and maybe have a good cry, but really can't go far, this place may provide the space you need.
If you want to be reflective, it is quiet, particularly during the week. Bring a book or sketch pad. And a camera.
Look around and you'll see sights to inspire some creative writing.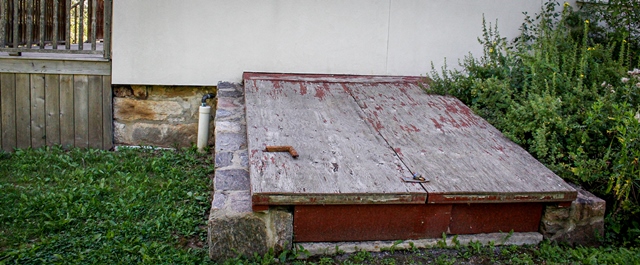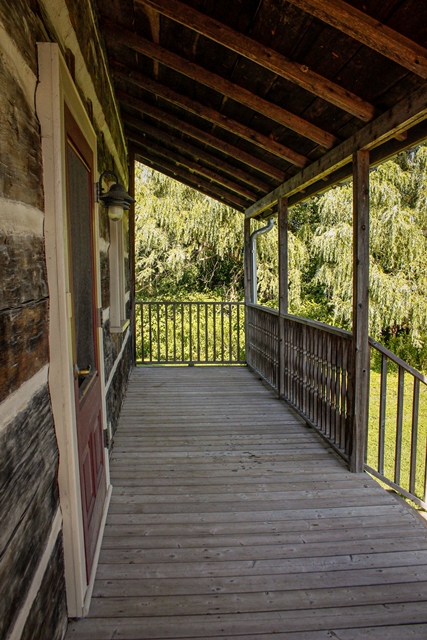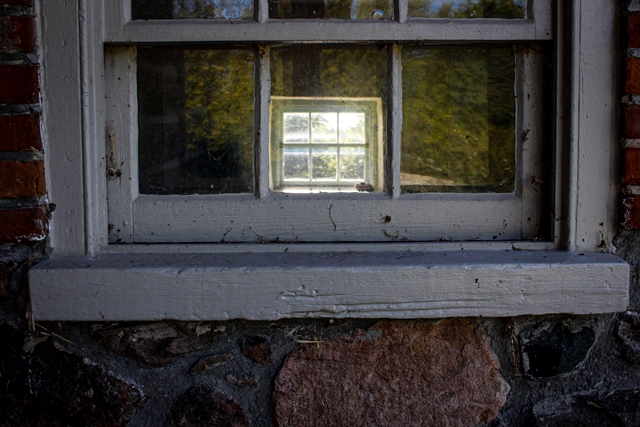 It is an excellent place for nature appreciation.  Come here every couple of months and observe nature's changes.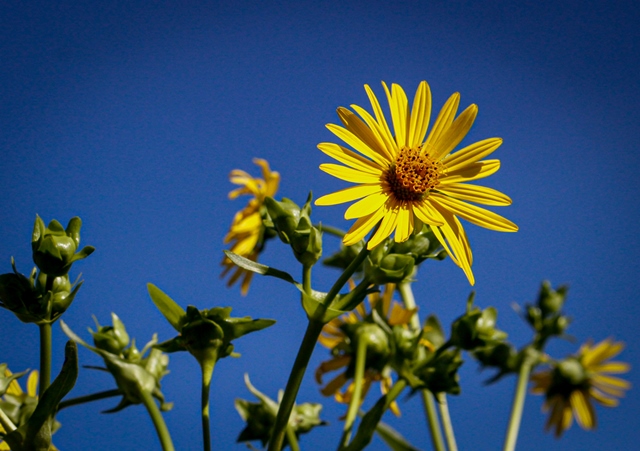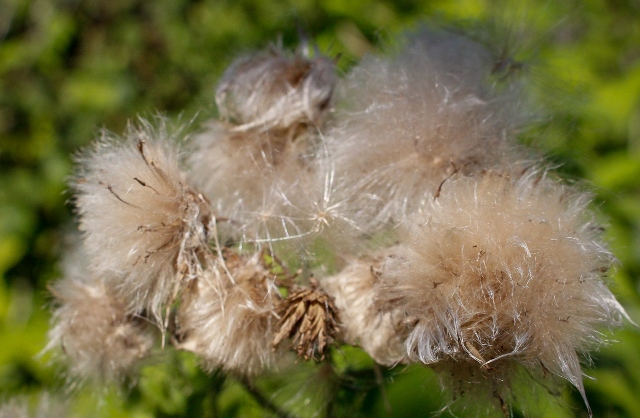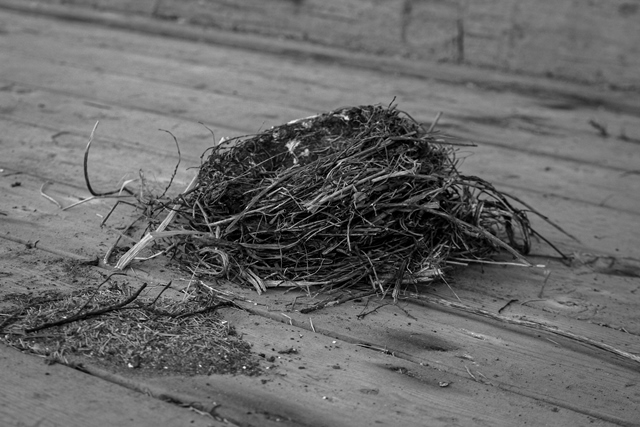 Click here for the OnRichmondhill.com Flickr Album of Phyllis Rawlinson Park