Morgan Boyle Park is another gem tucked away in the southwest corner of the city. (Pearson Ave, across from Langstaff HS)

There has been a $3 million dollar rehabilitation of this park, with funding from the federal government as part of the Canada 150 Celebrations.

There is a lot of Canadiana features of the park.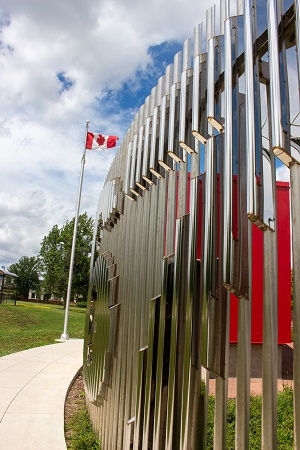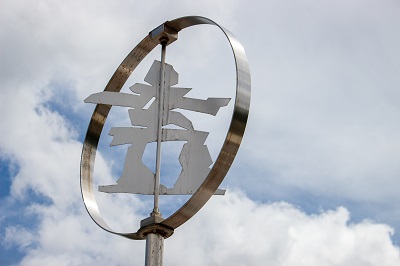 It is more of an active than passive place.

There are 2 nicely resurfaced tennis courts.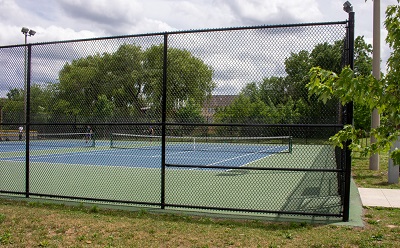 The baseball diamond is awaiting teams.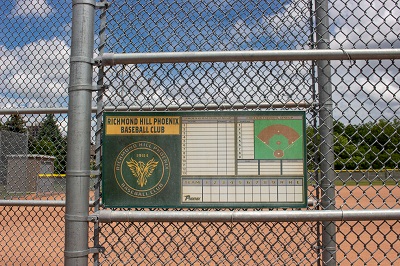 The soccer field is huge!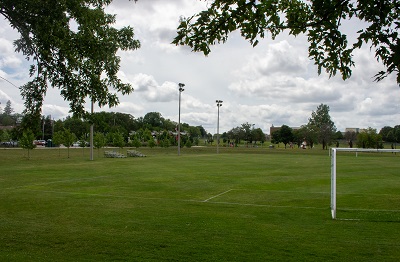 The splash pad is a highlight on a hot day.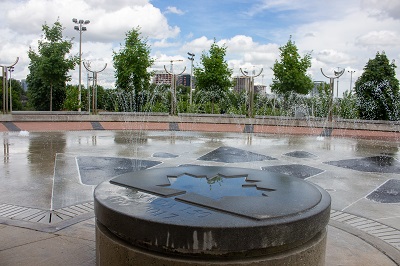 Caregivers and other onlookers can enjoy the picnic tables.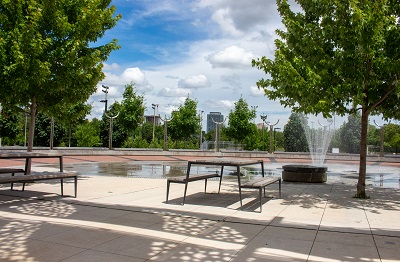 The outer edge of the splash pad is a wall that is a perfect height to sit on.  The names of the provinces, and when they became part of Canada, are etched in this seating structure.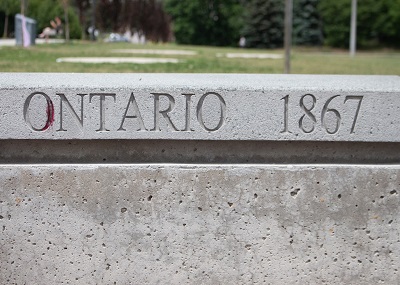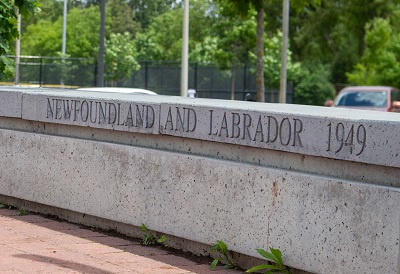 A shiny, wavy shade structure above the picnic tables is quite attractive.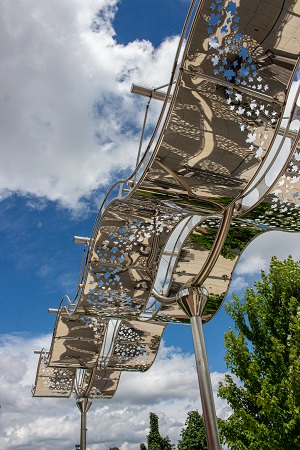 The playground equipment should keep kids engaged for a while.
The black surface is squishy - made from recycled tires.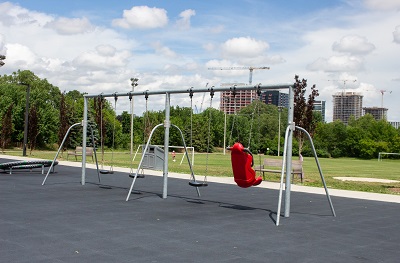 The features allow for those with physical challeges to participate.
There are facilities, if needed, at the edge of the parking lot.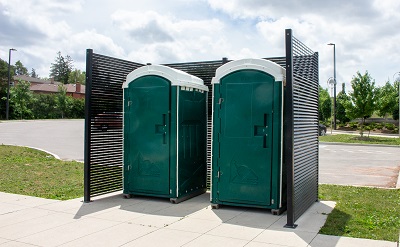 A long paved walkway, very good for strollers and bikes, lead to the back corner of the park.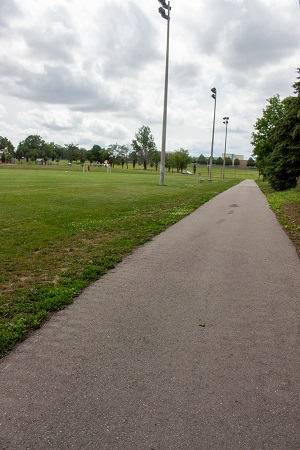 There is a stream with naturalized vegetation.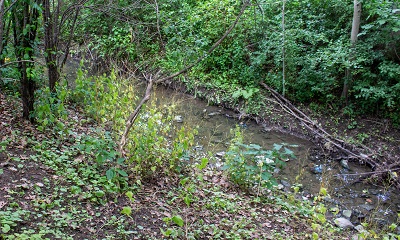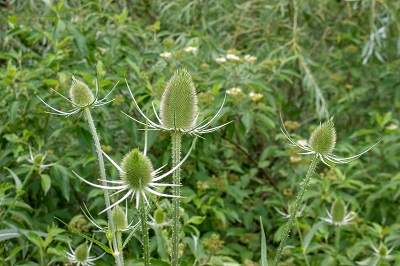 A bridge crosses thes stream to a smaller play area with some unique features. It's official name is Westview Parkette.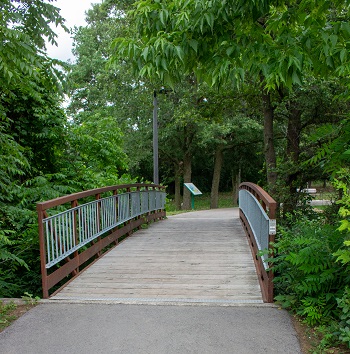 Just over the bridge there is a plaque of the map of Canada, with the provincial flowers.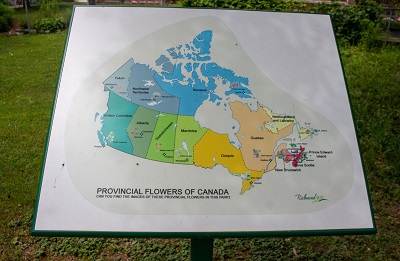 Engraved rocks depict these flowers are spread out in this wooded area.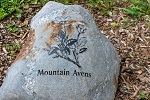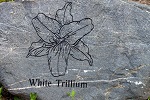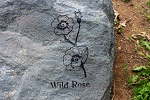 Rather than bright playground equipment there is a pile of rocks to climb on.  And the swing supports are naturalized.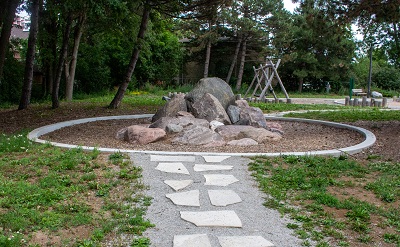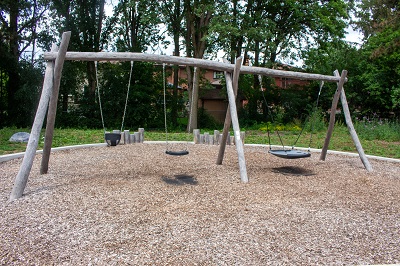 Morgan Boyle Park is a perfect place to venture to if you are with children who want to cool off or would enjoy playground equipment. Or if you want to go for a walk in a large open area, maybe with your dog. Remember your water bottle. 


This "Let's Explore Richmond Hill" was complosed June 30th, 2021. Please click HERE to explore other areas of the city!